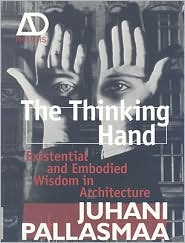 This guide presents books from the collection of the Littman Library that discuss various representational technuiques, both analog and digital. To access each page of the guide select a tab on the top. Some pages will require you to scroll down. Books listed in this guide represent only a small portion of available titles, you can find many more publications by searching our online catalog or by asking a librarian.
"...In fact, every act of sketching and drawing produces three different sets of images: the drawing that appears on the paper, the visual image recorded in my cerebral memory, and a muscular memory of the act of drawing itself. All three images are not mere momentary snapshots, as they are recordings of a temporal process of successive perception, measuring, evaluation, correction and re-evaluation. A drawing is an image that compresses an entire process fusing a distinct duration into that image. A sketch is in fact a temporal image, a piece of cinematic action recorded as a graphic image...."
JUHANI PALLASMAA "THE THINKING HAND"
Links to more titles on digital media can be found in the guide Software for Architecture, Digital Art and Design in the CoAD.
We welcome your suggestions
This guide is a work in progress. We appreciate your suggestions and if you have a link or titles of the books you feel would be a good addition to this guide, please let us know via the following form.